Live Online Training Classes and Support
Live Online Training Classes and Support
Live Online Training Courses with Soho Editors from Soho Editors on Vimeo.
TRAINING
Courses streamed to your desktop, laptop, tablet or phone. Where ever you are in the world, we can now deliver your course from whatever your location Unlike other online training suppliers, all our courses are live, trainer-lead classes, delivering real-time lessons and feedback.
Our new platform allows you to attend our courses from anywhere in the world, whether it be from your office, your favourite coffee shop, or the comfort of your own home.
With over 20 years' experience supporting the TV and film industry, you can expect the same quality of training as our classroom-based courses. Take a look at our LIVE ONLINE CLASSROOMS here.
SUPPORT
Introducing Soho Editors Virtual Online Technical Support. Connect one to one with an industry professional online to help you with your Post Production questions, whether to start your edit, or finish your project.
You can book sessions from as little as an hour to as long as you need. Our virtual online platform gives you access to our myriad of professional freelance talent, allowing them to talk you through the task, show you how to achieve your goal, or even take over your machine and get you over that last hurdle before export. Contact us to find out more.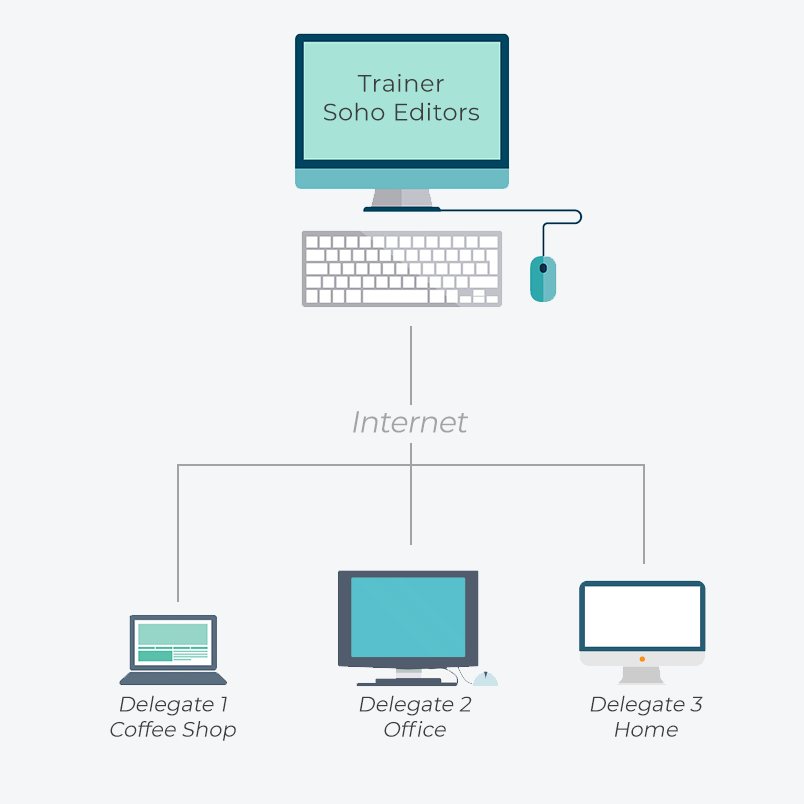 u4smod3pr5xzfkdujpv7huhid7j205