temporary FCP EXPO page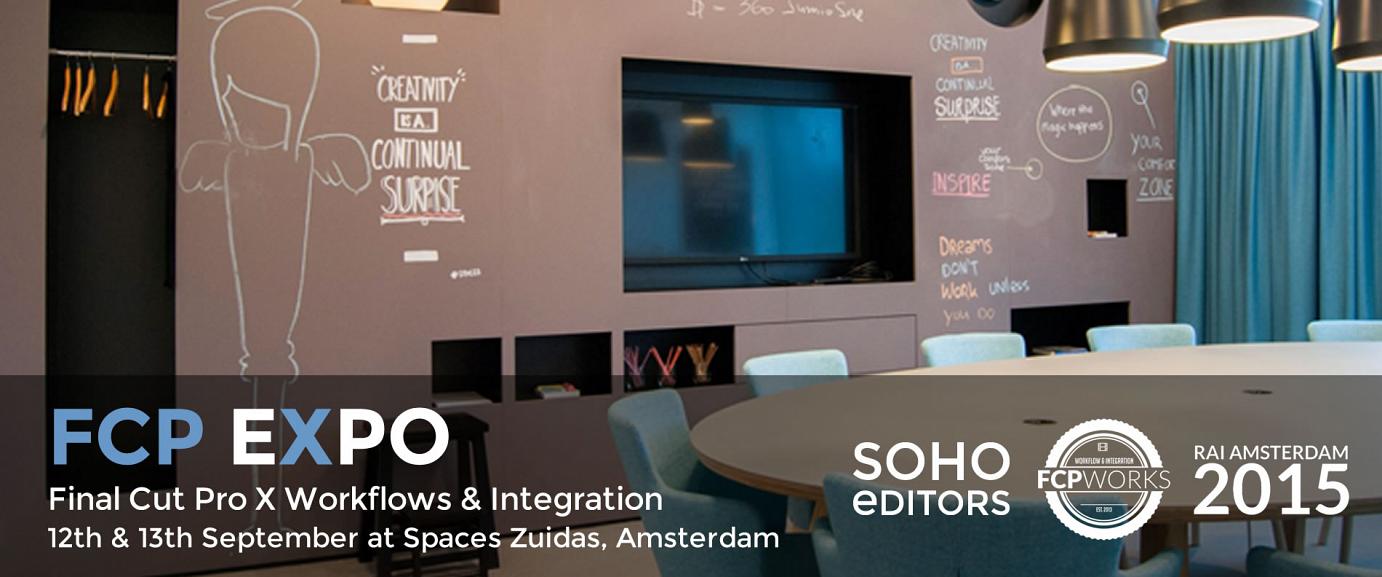 SOHO EDITORS & FCPWORKS are proud to host a special FCP EXPO during IBC 2015
Each day will start with a presentation from Apple marketing on Final Cut Pro X, followed by expert presentations and exhibits from Soho Editors, FCPWORKS and our partners with a special emphasis on multi user installations and workflows.
We will be showcasing the latest software, products, workflows, case histories and third party partner solutions.
If you work in broadcast, feature film, corporate or educational media institutions, this is the place to learn more.
Soho Editors has had great success in transitioning large teams from one workflow to a completely new one, providing all of the needed support to make the move painless and highly effective.
Event Location:
Spaces Zuidas
Barbara Strozzilaan 101-201
1083 HN Amsterdam
The Netherlands
Directions
Highlights Include:


Apple Product Marketing will give a presentation on Final Cut Pro X
Soho Editors Final Cut Pro X Creative Workflows
FCPWORKS will present multi-user and feature production workflows.
Final Cut Pro X broadcaster, post and production case studies featuring Thomas Grove Carter - Trim Edit and Bas Van Oort - EO TV Netherlands, Oliver Holtkamp - Schnittchen Köln & Ronny Courtens – Metronome.
Blackmagic Designs 4K OB Truck will be there.
4K product demonstrations featuring AJA, and Blackmagic.
Multiple VFX from FX Factory
Multicam capture and editing from Softron
Over €8,000 in giveaways from our partners
A full agenda of session and speakers is now available, so reserve your place now!

Our Guest Speakers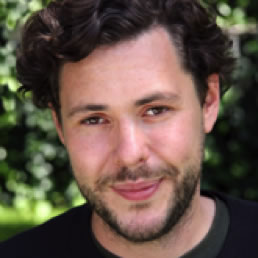 FCPWORKS
Sam Mestman is FCPWORKS' Chief Workflow Architect. Sam's also a regular writer for fcp.co and MovieMaker Magazine, teaches post workflow at RED's REDucation classes, and is the founder and CEO of We Make Movies a film collective in Los Angeles and Toronto which is dedicated to making the movie industry not suck.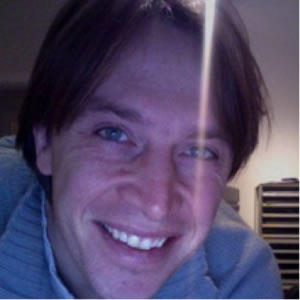 SOFTRON
Pierre Chevalier is Softron's CTO. Before working for Softron, he was Technical Director in various TV stations, so he has a good understanding of the requirements of live production. He is the link between the users and the development team, so he can gather feedback, feature requests and make sure these translate into the best products on the market.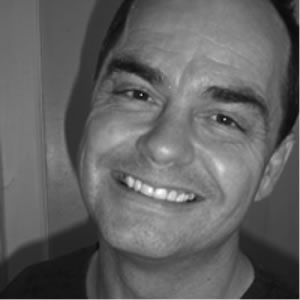 SOHO EDITORS
One of the founding partners of Soho Editors Training, Rory has the great combination of extensive 'real world' post production experience and a proven track record as a highly skilled trainer.
Rory has been an editor and colourist for 20 years with credits ranging from feature films to commercials as well as extensive broadcast work.
He is an Apple accredited advanced trainer on FCP and an authorised Blackmagic DaVinci Resolve trainer.
He has also acted as a creative consultant for several major broadcasters helping them to maximize the creative potential of their postproduction resources.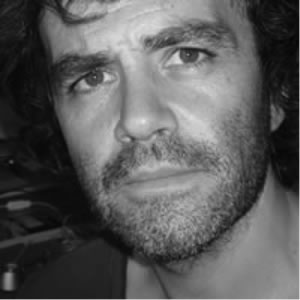 SOHO EDITORS
Alex is an editor, an independent filmmaker and a much-sought after expert and presenter in Final Cut Pro.
As an editor, he has edited two feature-length films for legendary director Julien Temple (Scissor Sisters and Sex Pistols concerts).
As an early adopter of digital workflow he is valued highly by Apple and has taught Final Cut Pro in India, South Africa, the US and all over Europe.
In 2010 he supported the entire FCP-based FIFA 2010 World Cup post workflow in Johannesburg. Alex has been using FCP-X since day one and is one of Apple's leading experts in this ground-breaking new paradigm for the industry.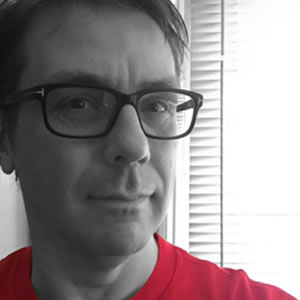 FX FACTORY
Alex Gollner is a freelance editor based in London. As well as editing projects ranging from dramatic shorts to films for corporations and charities, he creates complex motion graphics sequences for large-scale live events.
In 2008 he discovered a bug in one of Final Cut Pro 6's video effects. The bug that made it impossible for many international users to use scrolling text. Alex fixed the fault and uploaded a new version of the effect to the web. This was the first of many free Final Cut Pro plugins he's donated to the editing community since then, some of which have been used in network television productions and on feature films.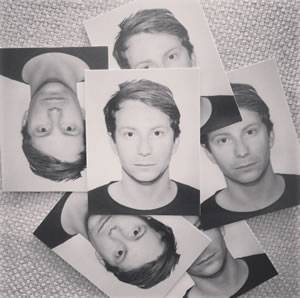 TRIM EDIT
Thomas Grove Carter is a commercials and music video editor who cuts at Trim Editing in East London.
After studying film at university and editing 16mm on a Steenbeck, Thomas went on to cut his teeth in the music videos working with artists like Arcade Fire, Mumford & Sons and James Blake.
He's also been lucky enough to work with some of the most exciting directors, which led to an ever growing commercials reel featuring Honda, Perrier, Audi and Adidas.
Recently he won a Graphite Pencil at the D&AD's for editing Honda's interactive film, 'The Other Side'.

Ronny Courtens
Metronome

Bas Van Oort
EO TV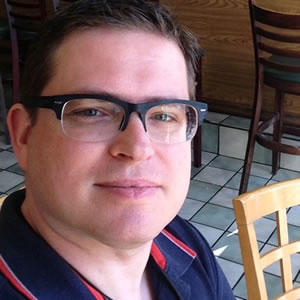 Schnittchen Köln
Oliver Holtkamp has Worked for nearly 20 years in the professional video business. After a short time for industrial videos, he turned to TV and worked as a freelancer for VIVA, WDR, RTL, Sat1, Pro7, RTL2, ORF. In 2009 he founded Schnittchen Köln GmbH produces broadcast content including Music Video, Dokus, Infotainment, Entertainment & Commercials.
Oliver will show how they work every day for the primetime TV. Oliver produces 7 days a week content in HD from 3,30 min Clips to 90 min documentaries, between 300GB footage to 24 TB and over.
Schnittchen works in 8 edits with the new MacPros, Pegasus and Drobos and Ultrawide Screens on FCPX. Colaboration between edits without a server, only Gb-Network. He will show mac and FCPX together… they are really PRO.

???????????
Blackmagic Design

Tony Cacciarelli
AJA Video Systems
Join Tony Cacciarelli, AJA Product Marketing Manager to learn more about how products like Io 4K with Thunderbolt 2, KONA 4 with High Frame Rate support and Ki Pro Quad for 4K and UltraHD portable playback and more can augment your FCPX pipeline.
Places are limited, so don't miss out, register now.
Register Now
Exhibitors Include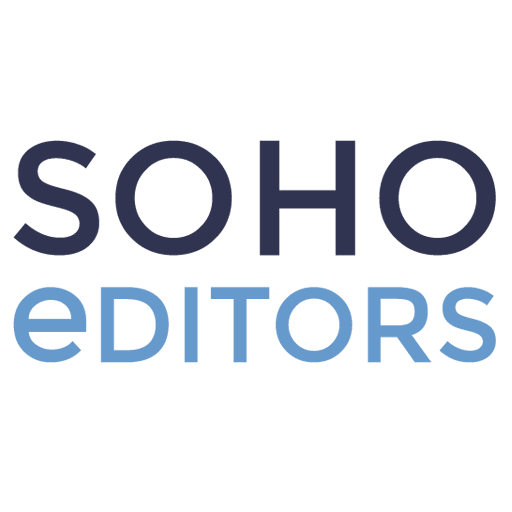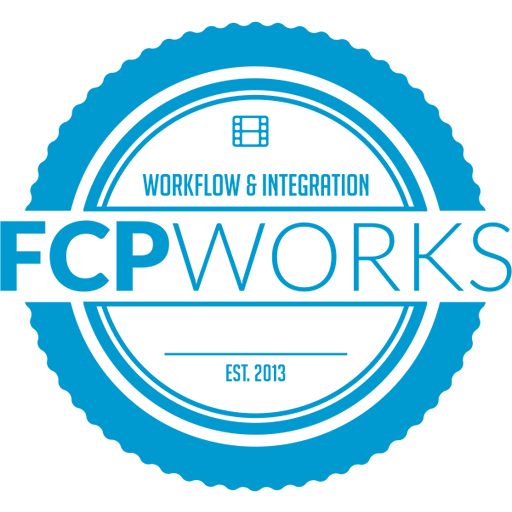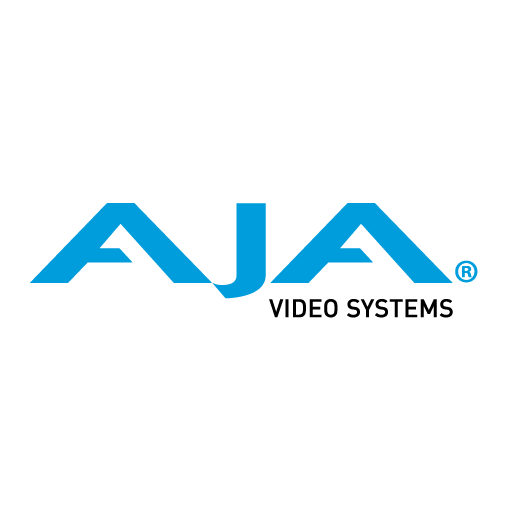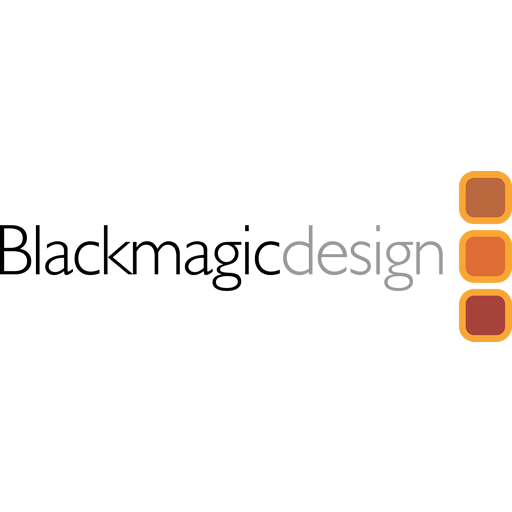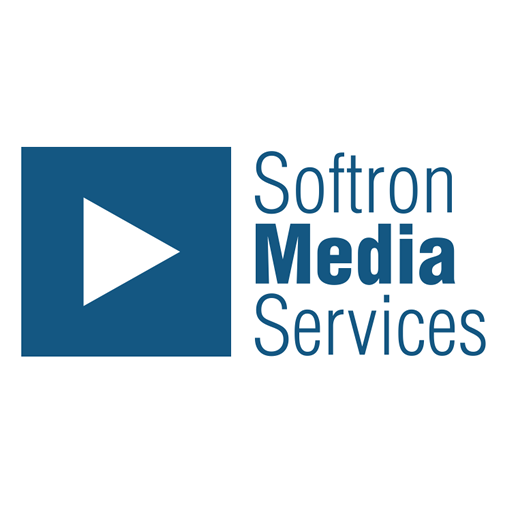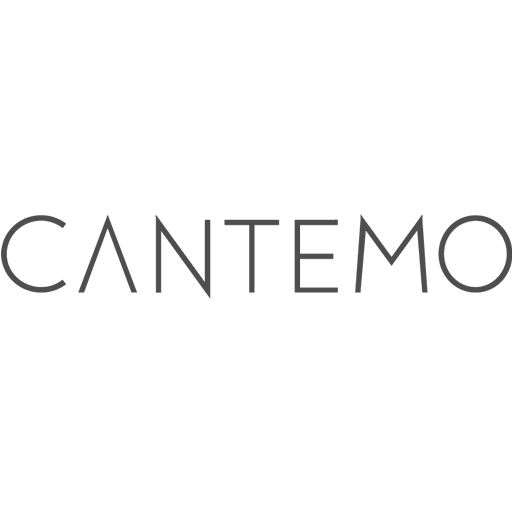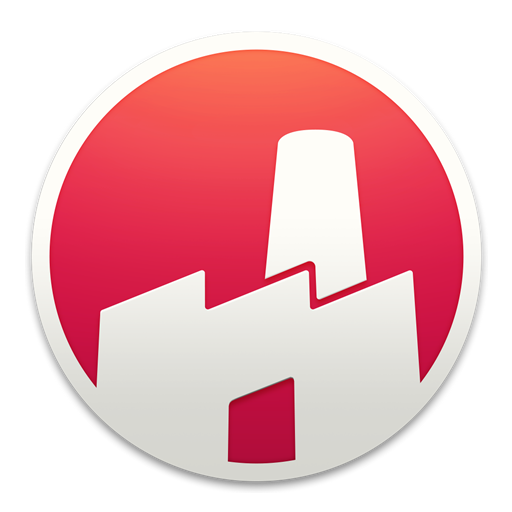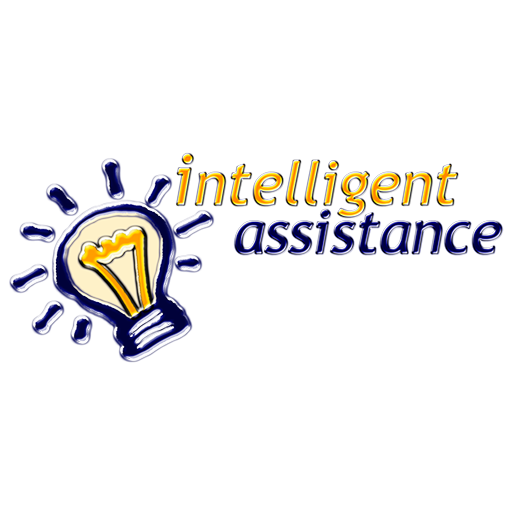 Over €8,000 in giveaways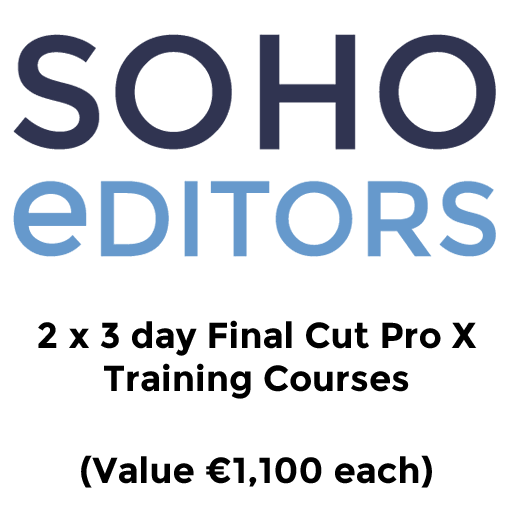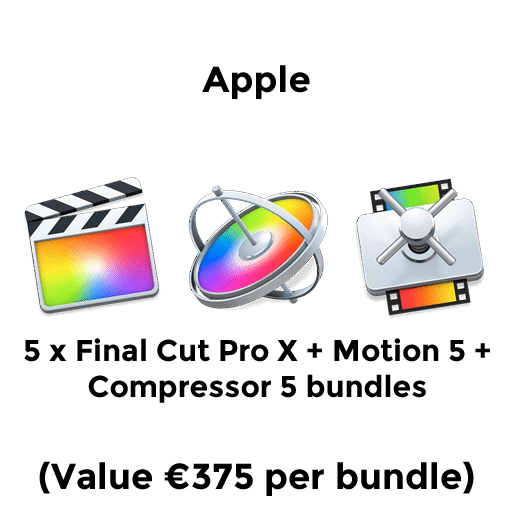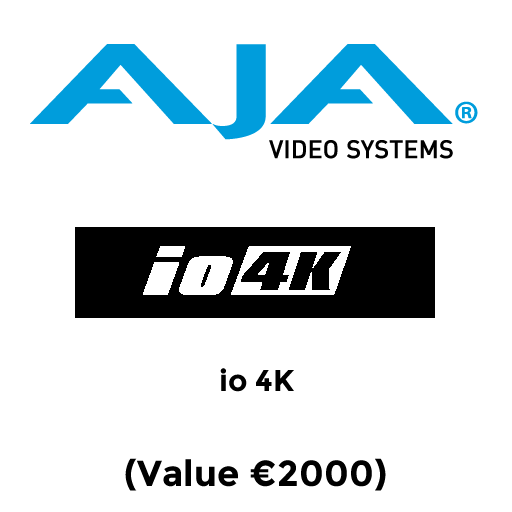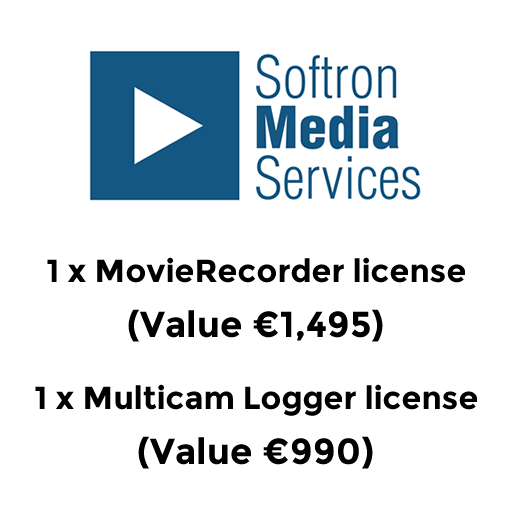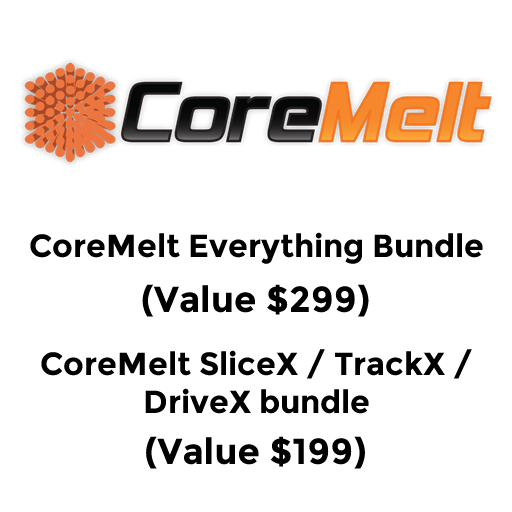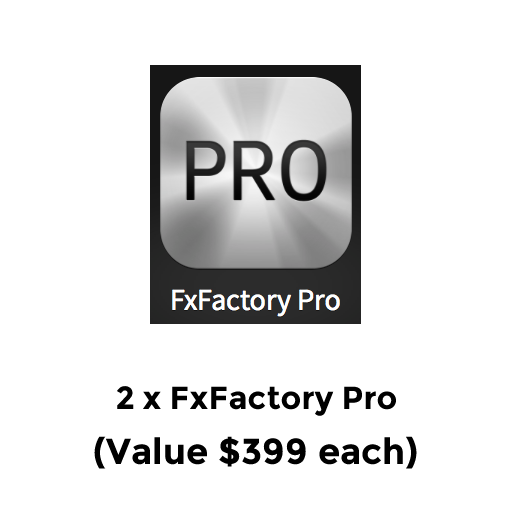 u4smod3pr5xzfkdujpv7huhid7j205