Government unveil £500 million COVID Insurance Fund for Film and TV
Government unveil £500 million COVID Insurance Fund for Film and TV
Published 29th July, 2020 in Corporate.
Government has announced a new £500 million scheme to kickstart film and television production struggling to secure insurance for Covid-related costs.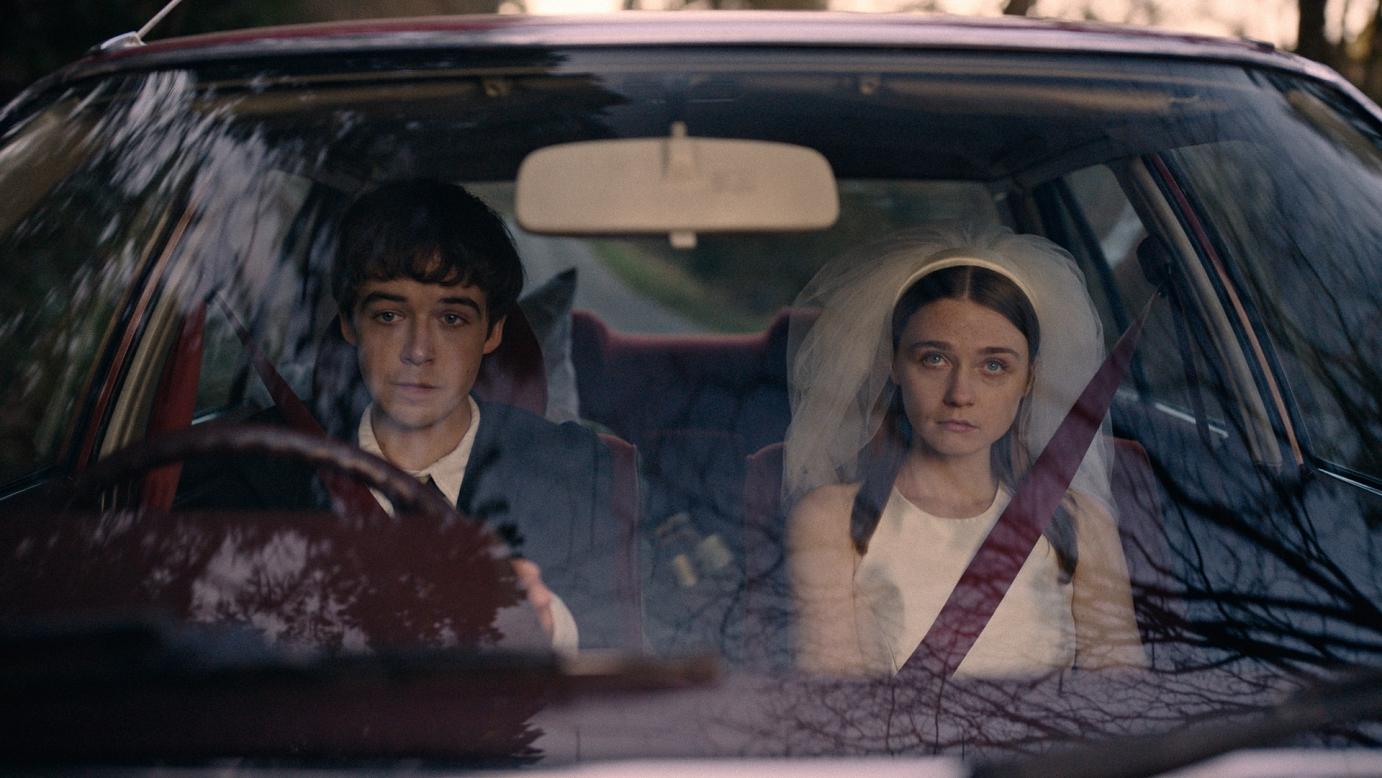 In a major move to jump start the country's cultural and creative sectors following lockdown, the Culture Secretary has announced the launch of a Government-backed scheme worth half a billion pounds for domestic film and TV productions struggling to get coronavirus-related insurance.
The Government has also today set out how organisations can apply for £880 million in grants from next week as part of the £1.57 billion Culture Recovery Fund, which is the Government's biggest ever one-off investment in the arts.
The new UK-wide £500 million Film and TV Production Restart Scheme will help to get TV and film productions across the country that have been halted or delayed by a lack of insurance to get back up and running, by giving productions the confidence they need that they will be supported if future losses are incurred due to Covid-19.
It will fill the gap left by the lack of available insurance and cover coronavirus-related losses for cast member and crew illnesses and filming delays or disruptions caused by the ongoing battle against the virus.
The funding will be available to all productions made by companies where at least half of the production budget is spent in the UK and is estimated to cover more than 70% of the film and TV production market to the end of the year.
"Our screen industries are high growth, jobs creating and showcase the best of British creativity and innovation, and I'm pleased we can give them this jump-start to get the cameras rolling again on this £12 billion industry."
Oliver Dowden, Culture Secretary
"The UK's film and TV industry is the envy of the world, and it's vital that productions get the help they need to restart as part of our plan to kickstart jobs following the lockdown.
This targeted scheme, which will help fill the gap created by the lack of available insurance, will help protect tens of thousands of jobs, from actors and directors through to camera operators, costume designers, and runners. The sector is worth over £12 billion to the UK's economy, so it's right that we do what we can to help them reopen and get back to making the films and shows that we all love."
Rishi Sunak, Chancellor of the Exchequer
The Government has been working closely with an industry working group, as part of the British Film Institute's Screen Sector Task Force, to understand the extent of the problem and explore possible solutions. The working group was led by Pact and included participating broadcasters, production companies, Directors UK and legal and insurance experts.
"This is very welcome news from the UK Government who have worked at pace with the UK's Film, TV and broadcasting industry to develop a fund that will unlock tens of millions of pounds of production Spend and help to get production companies and freelancers back to work doing what we do best making great programmes for the UK and global audiences."
John McVay, PACT Chief Executive, said:
"The BFI Screen Sector Taskforce highlighted the huge financial pressures facing cinemas as some of the first cultural venues to reopen with strict social distancing. So we really welcome the Government's culture recovery funding and its vital support for independent cinemas across the UK, many of whom will soon be able to provide audiences with a positive and safe cinematic experience."
Ben Roberts, BFI Chief Executive
The Film & TV Production Restart Scheme will be available to compensate productions after they have restarted, and only where costs are then incurred due to delays or abandonment as a result of Coronavirus.
This is a temporary measure, supporting productions which commence filming before the end of the calendar year and for coronavirus-related losses through to the end of June 2021. It will be possible to back date any future claims for eligible losses to today's date. Further details on the eligibility process and claims system will be provided in the coming weeks.
Subject to state aid approval, the intention is that eligible productions will receive compensation for costs caused by coronavirus delays up to a value of 20% of the production budget, with abandonment of productions due to coronavirus to be covered up to 70% of the production budget, upon agreement with the Government that abandonment was necessary.
There will be a total cap on claims per production of £5m, and productions will need to pay an appropriate excess when seeking to claim under the scheme, as well as an appropriate fee when joining the scheme. Productions will also need to purchase insurance to cover non-coronavirus risks to ensure their production is adequately insured. Productions will need to provide evidence that they cannot return to work because of a lack of insurance.
"UK Screen Alliance are pleased to hear of this new insurance fund from the government, and welcome it's implementation to help kick-start UK film and television production. However benefits of this fund will take a while to reach the post production and VFX stages of the pipeline, which are in the meantime suffering large scale redundancies of up to 25%."
Neil Hatton, CEO UK Screen Alliance
As part of the Culture Recovery Fund, grants of up to £3 million will also protect important cultural assets and ensure arts and heritage continues to play a key role in levelling up the country. The British Film Institute, Arts Council England, Historic England and the National Lottery Heritage Fund have published guidance today on how they will judge and distribute applications.

Source: gov.uk


u4smod3pr5xzfkdujpv7huhid7j205